Blog
7 Healthy Activities for Homebound Seniors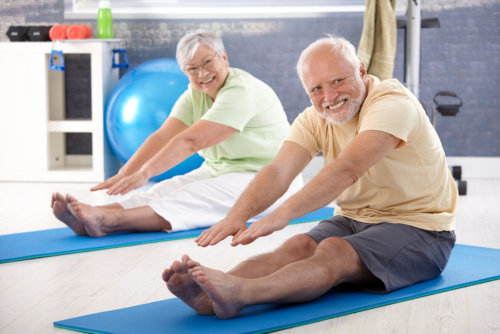 Most medical professionals would agree that for senior citizens, staying at home is the best option. There they can find relaxation and peace. They shall be discouraged from being engaged in exhaustive activities and other things that will put them in danger. However, isn't it boring to be holed up at home and do nothing? If you are a senior citizen and agree to this, congrats, you came to the right post.
They say boredom "kills". Though it may sound exaggerated, staying bored somehow affects your overall health. It dulls your mental, emotional, and psychological aspect. Staying at home endlessly flipping through television channels or staring at dry walls is unhealthy. As a baby boomer, you must do something. Cannot think of any ideas? Here are crafty suggestions from Gateway Healthcare Services LLC:
Yoga.
Yoga can help you heighten your mental alertness. Also, it grants inner peace and stability. Performing this exercise is relatively easy. You do not need much – just a yoga mat and some peaceful space. Stretch your limbs and straighten your back. Close your eyes and enter the Zen.
Reading.
Your brain needs some loving, too! With a cup of your favorite tea, flip through the pages of your preferred reading materials. With reading, you are enriching your intellect. You can discover things and go to several places. It will also help you stay creative and motivated.
Cooking.
Got grandchildren? Make them fall in love with you through your cooking. Search through the net for new recipes and master them. You may also diversify your own cooking and add some surprising twists!
Gardening.
Garden soils usually contain good bacteria that help you boost your immune system. Plus, seeing your plants grow beautifully gives off that sense of accomplishment, which is healthy for you.
Swimming.
Love the water? Get into your indoor pool and splash! Accordingly, swimming is one of the most basic yet effective forms of exercise. It helps you maintain a strong cardiovascular system. Always remember to put sunscreen though.
Pet care.
Pets can help you get through the tough times too. They are interactive and irresistibly cute. They are as well capable of returning the love and attention you are showering them.
Dancing.
You are never too old to grace the dance floor. Are you itching to put on those dancing shoes again? Gather some friends and start some dancing sessions at your very home. This way, you are not only having fun, you are also toning your muscles and bones.
Is being home alone already wearing you out? Hire one of our competitive home care professionals now! They are trained not only to keep you good company, but they can also assist you in living a safer and more optimized homestay! Gateway Healthcare Services LLC will assure you a Non-Medical Home Care Service in Fairfax, Virginia that is second to none!
Ready for some first-rate Healthcare Services in Fairfax, Virginia? Call us at 703-462-8725.