Blog
Mental Health: How To Keep The Brain Active Among Seniors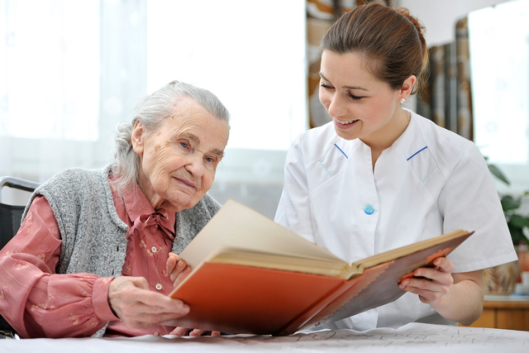 Your mind is as important as your body. What you put into your thoughts, your emotional well-being, and everything in between greatly contributes to your overall health. As you grow old, your health may decline and it can greatly affect the way you think and go through life. Cultivating your mental health can help you get the most of life.
Here are some tips that you can tell your seniors to keep their minds and emotions healthy:
Express your thoughts

One way of getting out any negative and anxious thoughts aside is by having a constant companion. Healthcare services in Fairfax, Virginia, such as those that you can get from Gateway Healthcare Services LLC, offer personal caregiving services. Our caregivers are highly equipped with the basics of senior care but they can also be your friends along the way. We make sure that we give you someone who cares for you just like family.

Do some brain exercises

The brain is like a machine. It needs to be recharged through different activities that engage you in logical and problem-solving skills. Your age should not stop you from challenging yourselves to puzzles and chess games.

If you want to test your memory, you can even have some games about general knowledge or just engage in conversations that could help you reflect on life. These kinds of activities will help keep our brain active. It keeps your memory sharp as well.

Spend at least five minutes in silence

An aspect of mental health that people constantly overlook is the relaxation part. Meditation is an effective means of keeping you grounded and keeping your minds off from stressful things. Being able to sit in silence and just take in the sound of nature and your breathing can really help boost your mental health.
Indeed, keeping your brain active does not require much. You only need a fraction of your day and good habits to keep your brain in good condition. To help your seniors keep track of their mental health, our medical and non-medical home care services in Fairfax, Virginia can help you achieve this.
For queries, you can contact our caregivers at www.gatewayhealthcareservices.com or call us at 703-462-8725.