Blog
The Emotional Needs of a Cancer Patient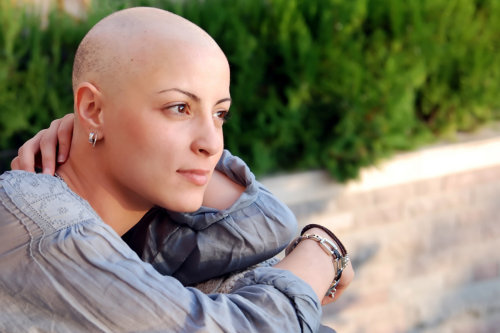 Cancer is not just a disease, it is a monster. It is fast, ravaging, and unforgiving. It changes your life for the worse and takes with it all the hope you have left in yourself. Battling it is never easy. If you know someone with cancer, regardless of form, be extremely sensitive when dealing with them.
In most types of cancers, pain is an inevitable companion. It can visit you during the day and even wake you up in the middle of the night. Some pains are tolerable but some are jolting. Some last for a few minutes, others can stay with you until you feel numb. Though the pain is a mere physical sensation, its effects can disturb you mentally, emotionally, and psychologically.
Want to help a cancer patient but do not know how to approach them? Here are some guiding tips to help you out:
Think before you say or act.
Be sensitive to every word you utter and every act you do. Note that even the simplest gesture can already ruin or make their day. Assess your approach. Think of the possible things that can possibly upset them. Stay critical but empathetic.

Educate yourself about the diagnosis.
It is best to know about the disease, too. At what stage is the patient in? What are the needed things to do for their recovery?

Take it from the patient's point of view.
Put yourself in the patient's shoes. For a moment, feel the immensity of the disease. Then look at the cancer patient. Comfort them the most delicate way you can.

Avoid being too pushy.
They know that you only wanted to help, but to some extent, that help can be annoying. Just give it time. If they become adjusted to you, they may allow you to interact with them more.

Take note of non-verbal cues.
Non-verbal cues say a lot. Sharpen your senses and wits. Notice the things that make them uncomfortable and apply appropriate solutions. Doing this may lessen their stress levels.

Refrain from being agitated.
At times, cancer patients can be difficult persons. Do not blame them. Their situation makes them desperate and confused. Instead, extend your patience and adjust to their needs.

Hugs help.
Touch is very powerful human sense. It helps the receiver feel calm and secure. It is an unspoken code that translates to "I am here for you" or "You are not alone". Whenever you got the opportunity, share a big warm hug. They need it.
Cancer is not a battle to be fought alone. To help a cancer-stricken loved one, send in the finest provider of Medical Home Care Service in Fairfax, Virginia – Gateway Healthcare Services LLC.
Our adeptly trained staff and professionals shall utilize everything in their arsenal to deliver care programs that will serve the best of our clients' interests. To experience Healthcare Services in Fairfax, Virginia that is beyond compare, send us an email via gatewayhealthcareservicesllc@gmail.com.