Blog
How Does Respite Care Help Your Loved One?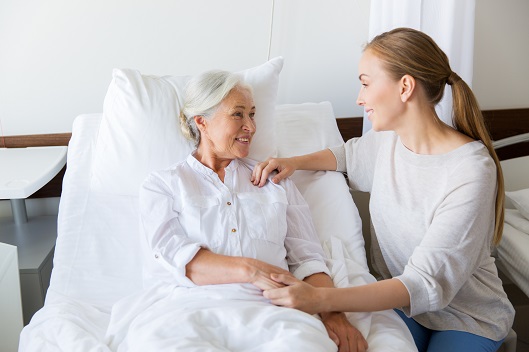 Whether your loved one is an older adult and is living with a disability, you do whatever you can to provide the best care possible and dedicate the majority of your time to ensuring their health and safety. While this is a noble act done out of love, bearing a heavy responsibility can take a toll on your well-being. Seeking the help of our home health services will be an advantage for both you and our loved ones!
When you need to take some time away to relax and recharge, respite care is the solution. Here at Gateway Healthcare Services LLC, we are ready to provide round-the-clock care that we will tailor specifically to the needs of your loved one. Under our care, you will never have to worry about their health and safety, as we will provide no less than excellent treatment, the way they deserve it. We provide the following benefits:
An opportunity to connect
Your loved one will be able to engage in social interaction outside of their usual circle, usually the family.
A break from their routine
Respite care provides your loved one with a change of pace and a chance to gain more independence.
Individualized care
We ensure to provide for your loved one's every need and preference.
Most of all, through our healthcare services in Fairfax, Virginia, you, the primary caregiver, will have the time to get that much-needed break from your daily responsibilities. Rest assured, your loved one is in good hands with our team of highly skilled professionals.
It's time for you and your loved ones to receive high-quality care. Contact our home care service provider in Virginia for more details today at 703-462-8725 or gatewayhealthcareservicesllc@gmail.com.