Blog
Loved Ones with Alzheimer's: How to Care for Them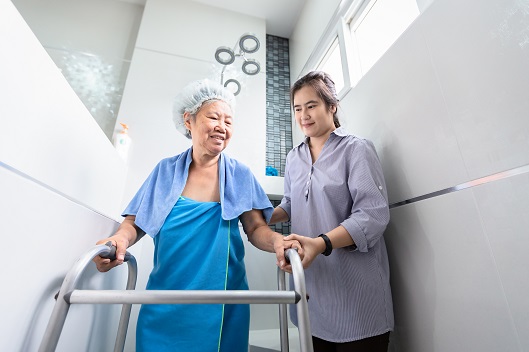 Taking care of your loved ones with Alzheimer's disease can be challenging. Caregivers that care for patients with Alzheimer's disease require different approaches to providing needs to them.
It can be draining if you are a first-time caregiver for your loved one with Alzheimer's. It is a long journey of tiresome days. As the disease progresses, their needs will also increase.
For other first-timers, here is a summary of tasks you need to do to provide care for your loved ones with Alzheimer's disease:
Personal needs
Your loved ones may need dependence and assistance with their personal needs, including bathing, grooming, and meal preparations. Different needs arise at different times of the day. If you need help from other professionals, nursing assistants can help you as they have experience providing basic needs to different patients.
House adjustments
If your loved ones still have a little independence left, you should conduct necessary house adjustments. Thankfully, a home care service provider in Fairfax, Virginia, provides free in-home assessment. They may provide professional advice on adjustments at your loved ones' homes.
Health complications
Complications may arise when the disease continues to progress over time. It can be a frustrating challenge for you. Not to worry, you may seek help from professionals in case of health emergencies. Make sure to secure contact numbers of the nearest hospitals and rescue units.
Working alone can be very frustrating, tiresome, and challenging. Here at Gateway Healthcare Services LLC, we offer healthcare services in Virginia right at your homes. We can help you manage your loved ones' needs and take time for yourself too! Contact us to learn more about our services.