Blog
The Best Ways to Manage Multiple Medications Properly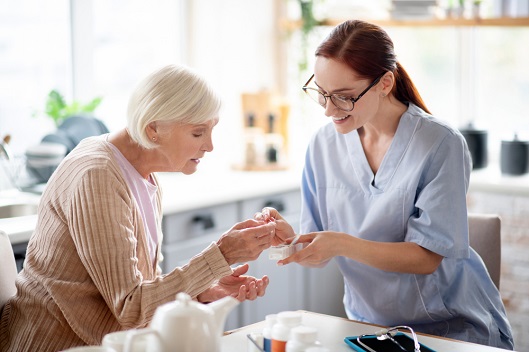 Medications are essential in maintaining good health, preventing illnesses, and treating conditions. As we age, the number of prescriptions we have to take will likely increase. Here are some helpful strategies to help you manage several medications:
Become more knowledgeable about your prescription medications.
It is critical to conduct additional research on your medications. Doing so will help you understand each of your medication's side effects and other drug interactions.
Always take medications as instructed by your doctor.
Always take your medications exactly as directed by your doctor. You will only put yourself at risk of health complications if you attempt to self-medicate.
Properly store your medications.
Keeping your prescriptions in a secure location is one of the best ways to keep them safe. This will keep your pills from spoiling or being influenced by outside factors.
Record all of your medications.
Recording your medications will help you keep track of them and take the correct dosage at the correct time.
Seek professional assistance.
If you have any questions about your medications, consult your trusted pharmacist or doctor. They are the ones who can offer you safe and efficient solutions.
Are you looking for a reliable home care service provider in Fairfax, Virginia? Then you have stumbled upon the right blog post. Look for no other than Gateway Healthcare Services LLC.
Our services can be tailored to fit your individual needs and preferences. Rest assured that our nurses, nursing assistants, and home health aides are well-trained, skilled, and highly capable of meeting your needs.
For high-quality healthcare services in Virginia, please feel free to get in touch with us. Call us at 703-462-8725 for questions or inquiries. We will be happy to serve you.