Quality and Trustworthy Pediatric Home Care for Your Babies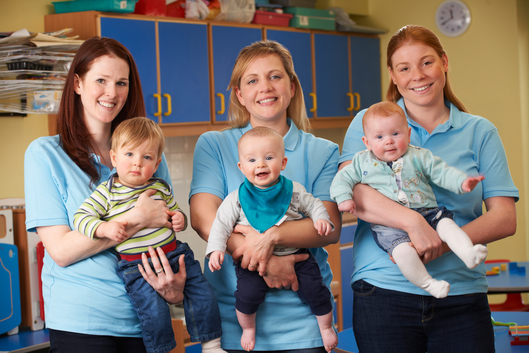 Being a good mother is the most difficult job in the world. And although your tasks and responsibilities as a parent already begin even when your child is still in the womb, the official starting line of a long and winding road of motherhood begins the moment your baby is born. From here, you would be taking care of your precious little one and tending to their needs. It is rather difficult taking care of an infant because you would have to know and find out what is making your baby uncomfortable or ill at ease. What's even worse is when your child gets sick since you will be overwrought with worry and concern as to how to make them feel better.
Though it can be tough, when you do your best to take care of your child with love and tenderness, things will definitely be better. It may not make it easy but you will learn to wholeheartedly accept and love your role and responsibility as a mother. What will be tough, though, is when you would have to face and deal with the other aspects of your life. Of course, you will also have to take care of yourself, the place you are living in, and your job, and there will be times when you just couldn't watch over and take care of your baby, as you would have to focus on these other aspects as well. When this happens, you will need to have someone who is ready and willing to provide care for your little one. This couldn't just be anyone, as this person would have to be trustworthy and, of course, knowledgeable and trained in the responsibilities of taking care of a child.
At Gateway Healthcare Services, LLC, we offer quality, efficient, and personalized non-medical home care services in Fairfax, Virginia, through the efforts of our team of trustworthy healthcare and home care professionals and providers who are each highly-trained in their own fields. Providing the right care for your baby is one of these fields which we aim to handle with tenderness and genuine affection. In addition to that, we even provide pediatric care to your baby—done only by medical professionals—so you can be assured that not only will your little one be taken care of, they will also receive the proper pediatric attention they need to stay healthy and happy.
At Gateway Healthcare Services, LLC, we do not only provide non-medical and medical home care services in Fairfax, Virginia, we do so with a heart. We make sure that we do our job with a sense of dedication and compassion, enabling a great experience for your baby and loved ones. So the next time you would have to leave your baby behind, you don't have to be so overwrought with worry. Let us at Gateway Healthcare Services, LLC help ease your mind, by giving your baby the right pediatric homecare they need. Get in touch with us today, and get the quality, efficient, and trustworthy healthcare services in Fairfax, Virginia that you and your baby deserve.