Staying Fit After Fifty: Tips for Maintaining Your Health As You Grow Older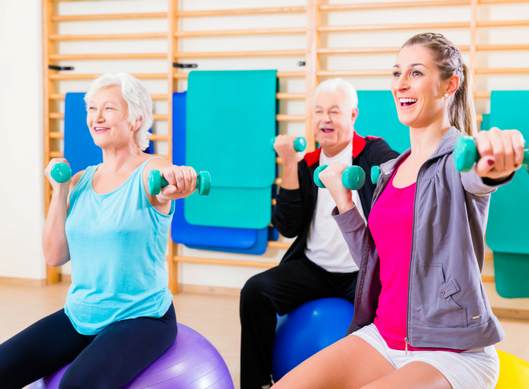 The older we become the more important it is to pay attention to our health. As we age after 50, our health will naturally deteriorate. We will feel weaker, we will not have as much energy, and we will become frailer. However, it is possible to slow down the effects of aging through some healthy lifestyle choices and with the healthcare services in Fairfax, Virginia. Gateway Healthcare Services LLC is committed to helping you live a healthier and more independent lifestyle in the comfort of home.
Here are some great tips to stay in the best health possible:
Exercise: Exercise is the foundation to a healthy life. With 30min of physical activity on a daily basis, it is possible to maintain many aspects of your health. Routine exercise will also help you feel stronger, more energetic, and even happier due to the release of endorphins. Through our non-medical home care service in Fairfax, Virginia we can help you exercise safely and at your convenience. Exercise is also a great way to kill the time if you are feeling bored.
Nutrition: Along with exercise, nutrition is the foundation of your health. The food we eat actually has an impact on every aspect of our health from our appearance to our immune system. By ensuring you can maintain a healthy and balanced diet, you will go a long way in keeping yourself in the best health possible.
Stress: Stress can cause accelerated aging, high blood pressure, and many other harmful conditions. By reducing the stress you can improve your health. There are many ways to reduce stress from finding a hobby to do things like yoga. Simply find something you enjoy and do more of it. Through our medical home care services, we can help you through every step of the way towards a healthier and more productive life.
Supplements: Supplements are another good way to improve and maintain your health. There are many different kinds of supplements from Vitamin C to Omega-3 and they all have their benefits. This is a wonderful way to not only boost your current nutrition but to also fill in any nutritional gaps that you may have.
That is just a few tips to consider when you want to maintain your health at an advanced age. Even though we cannot stop the aging process it is possible to slow down the effects age has on our health and we are here to help you every step of the way.