Exercise Tips for Senior Citizens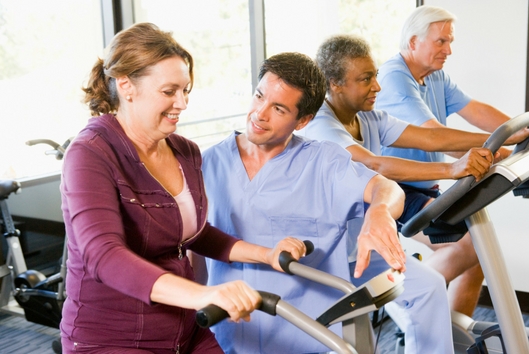 Exercise is important for anyone, whether you are young or old. However, the benefits of regular physical activity will become more obvious with age. Through exercise, it is possible for senior citizens to not only improve various aspects of their health but to also maintain their youth. You also do not have to exercise alone because Gateway Healthcare Services LLC provides superb healthcare services in Fairfax, Virginia that includes support for your physical activities.
Here are some great tips for exercising at an advanced age:
Support:
Through our non-medical home care service in Fairfax, Virginia we can provide you with the exercise support you need. These services are important because we can ensure you are not only exercising safely but also effectively.
Goals:
Exercise can be tough for anyone, especially if you do not have a clear goal or objective to aim for. If you want to keep yourself motivated, you need to have goals. These goals can be anything such as losing a certain amount of weight or jogging for a certain amount of time. Make your goal difficult but also achievable. This will give you a sense of accomplishment that will only motivate you further to go after more challenging goals you have set for yourself.
Take it Slow:
If you have no exercise in a long time, then it is important to take it slow. Running a mile right away may drain you of your motivation. Even if you can do it if your body is not prepared it can leave you feeling drained and exhausted. You will want to build up your body and physical strength first. A good way to do this is with simple exercises such as walking and then slowly work your way up to more challenging workouts.
Stretch:
It is vital to stretch before doing any kind of physical activity. Stretching not only has its own benefits such as improved flexibility and balance but it can also loosen up your muscles, which will make it easier for you to exercise and prevent cramps.
That is just a few tips to consider when you want to exercise at an advanced age and our medical home care services in Fairfax, Virginia can help you exercise to the best of your ability.
---
Disclaimer
Blogs, content and other media uploaded online are for informational purposes only. Contents on this website should not be considered medical advice. Readers are strongly encouraged to visit their physician for health-related issues.
---