Blog
The Benefits of Non-medical Home Care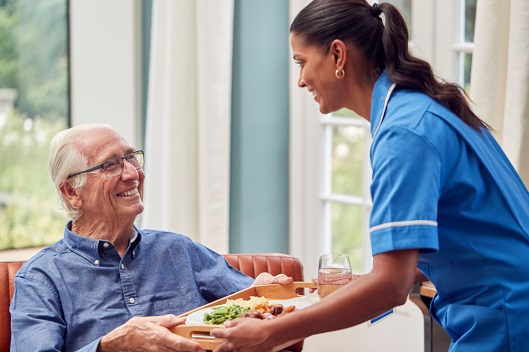 Non-medical home care is a service designed to provide personal care and support to individuals who require assistance with daily tasks but do not require medical attention. Healthcare services in Fairfax, Virginia, or home care providers often offer this type of care. It can include various services such as personal care, companionship, meal preparation, and light housekeeping.
One of the primary benefits of home health services is the ability to promote independence and enhance the quality of life for individuals who may otherwise require institutional care. By receiving care in the comfort of their own home, seniors and individuals with disabilities can maintain a sense of familiarity and independence, which can improve their overall well-being.
Additionally, home care service provider in Virginia are often provided by trained nursing assistants who can provide personalized care tailored to each individual's unique needs. This level of personalized care can help individuals maintain their dignity and independence while ensuring they receive the support they need to remain safe and healthy.
Another critical benefit of non-medical home care is the ability to provide companionship and social support to individuals who may be isolated or lonely. By receiving regular visits from a care provider, individuals can enjoy meaningful interactions and social engagement, which can help prevent feelings of depression and isolation.
We understand the importance of providing high-quality, personalized care to each client. Our team of skilled nursing assistants and care providers is dedicated to promoting independence and enhancing the quality of life for individuals needing non-medical home care services.
Contact Gateway Healthcare Services LLC today to learn more about our personal care services and how we can help you or your loved one live life to the fullest.