Blog
What Are the Special Needs of an Elderly?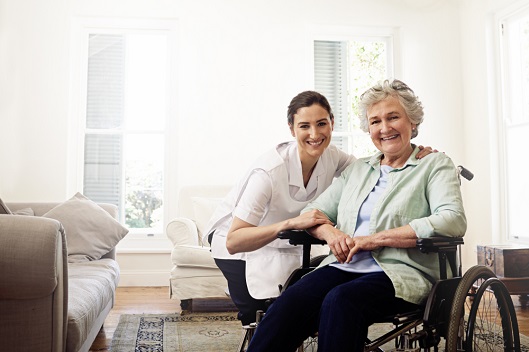 Upon reaching a certain age, elders have special needs due to the decline in their physical condition and ability to perform daily tasks. The most common needs of the elderly pertain to their physical health which includes non-medical and healthcare services in Fairfax, Virginia. The non-medical needs of the elderly comprise personal care activities. Assistance from caregivers, family members, and nurses is needed in walking, cleaning the house, bathing, and toileting due to an older adult's reduced overall function. The non-medical service also extends to watering the plants and caring for pets.
As for home health services, the elderly avails the services of various healthcare staff to attend to their health concerns. Among the most common diseases that require such services include respiratory diseases, cardiovascular disease, diabetes, neurological conditions, and arthritis to name a few. Medication reminders and transportation to doctor's appointments are some of an elder's medical needs.
Healthcare workers who can provide a basic level of medical services are certified nursing assistants and home health aides. Training to handle emergencies like accidents and heart attacks is included. Giving CPR and first-aid treatment is part of the training.
Apart from those, a senior also has emotional, social, and psychological needs. Companion care specializes in meaningful conversations with isolated and mentally troubled older adults. A home care service provider in Virginia is also in charge of creating a list of recreational activities and other ways to relieve boredom, reduce stress, mental stimulation, and encourage a senior to socialize.
For both medical and non-medical needs, trust Gateway Healthcare Services LLC to care for an aging family member. Know more about our services by contacting us.