3 Exciting Benefits of Live-In, 24-Hour Care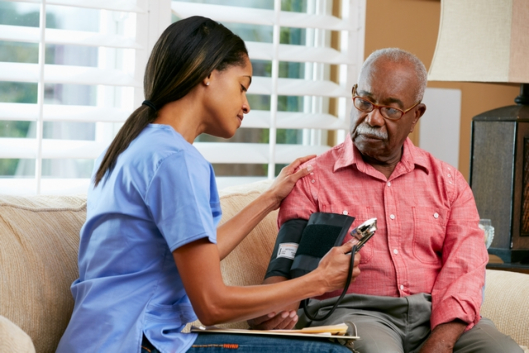 Live-in, 24-hour care is an ideal solution for seniors who wish to remain living in the comforts of their own home.
Whether your senior loved one can benefit from constant companionship, or if they have medical needs that require constant monitoring, our 24-hour care service at Gateway Healthcare Services LLC is a cost-effective solution. We provide a variety of healthcare services in Fairfax, Virginia and we are ready to help seniors remain independent and safe in their home and community.
Why Choose Live-In, 24-Hour Care?
There's no place like home. Majority of seniors prefer to age in a familiar environment where they can be surrounded by family and friends. Many are resistant to moving to a senior care facility or nursing home. This is where we can help. With our live-in, 24-hour care services, our clients can enjoy:
One-on-One Attention
Our caregivers can focus all of their attention on the senior's needs, providing a level of personal attention that is unmatched. Whether they need ambulation assistance, specially prepared meals, timely medication reminders, or if they simply need someone to talk to, our caregivers can provide them with undivided attention.
Familiar Surroundings
Our caregivers can come to you and provide the care that you need in the place that you call home. Seniors feel most comfortable in a familiar environment and with our live-in services, we provide them with the opportunity to stay right where they are without the need to move to a facility.
Staying Connected with Family and Friends
For those living in senior care facilities, getting daily visits from family and friends can make all the difference, but what if you don't want to be separated from them in the first place? What if you can stay at home where your family and friends are? With our home care services, family and friends can visit any time they want without the restrictions that are typically involved in most senior care facilities. With our live-in, 24-hour care services, seniors can remain at home where they can stay connected with their loved ones.
These are just three of the benefits of our live-in, 24-hour care services. If you are looking for other medical and non-medical home care services in Fairfax, Virginia, please don't hesitate to get in touch with us. We are here for you and your family.