Breaking the Myths About Seniors and Exercise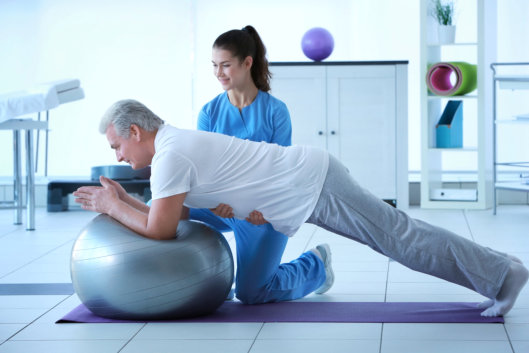 On its surface, physical activity and seniors are two things that seem to not go well together. The mental images of each may come off as polar opposites: where one entails movement and activeness, and the other entails a more relaxed disposition. These two elements, however, actually go well together!
Let's take a look at some myths surrounding seniors and exercise, and see whether they hold some truth:
Myth: There is no point to exercising now that I am old.

Exercising is just as – if not even more – important for people of senior age! At this stage your senior's body is undergoing changes, and yes, some weakening. Exercising regularly helps to combat this and slow down the process of aging, so your loved one lives healthier and longer. Not only is there still a point, but there are also more benefits to reap as a senior who works out!

Myth: Exercising will only harm my body and make it fragile.

When performed with caution and guidance from your healthcare team, exercise helps you to have a stronger body. Being active improves on not only your physical health, such as strengthening your bones and keeping you up and moving, but also on your mental health as well. Exercise has been known to improve moods and lessen the risk of developing mental health issues – quite the opposite of harm!

Myth: Exercising requires a specific environment that I don't have access to.

Fitness absolutely does not only have to happen in the confines of a gym or fitness center! In fact, it can happen at any time or in any place as long as it keeps you going! Whether it be helping with tasks inside and outside of the home, or maintaining hobbies and social activities regularly, or simple leisurely walking – anything goes, as long as safety remains a top priority!

Myth: My disability will prevent me from being able to exercise.

There are exercises adapted for those who may be bound to chairs or are dealing with the loss of a limb or the ability to conduct common physical activities, such as walking or lifting. Therapy is also a great way to maintain a fit physical state and to work towards recovery.

Myth: I will not enjoy exercising.

Doing physical activities for fitness is a great way to socialize, as being an active individual in itself is highly social as well. There are many ways you can enjoy exercises, such as going about your fitness routines with a friend, family member, or with the companionship of a home health aide. It is important to do things that you are comfortable with, and test the waters from there!

Do not let these myths scare you from working to live your best life as a senior! At Gateway Healthcare Services, LLC, a top provider of healthcare services in Fairfax, Virginia, we will help you determine what activities are best with your loved one through designing a carefully crafted personal care plan. Through our non-medical home care service in Fairfax, Virginia, we can provide competent personnel to care for their personal needs, and health professionals for their medical needs through our quality medical home care service in Fairfax, Virginia.