Is Your Aging Parent Refusing Home Care Assistance? 4 Expert Tips to Consider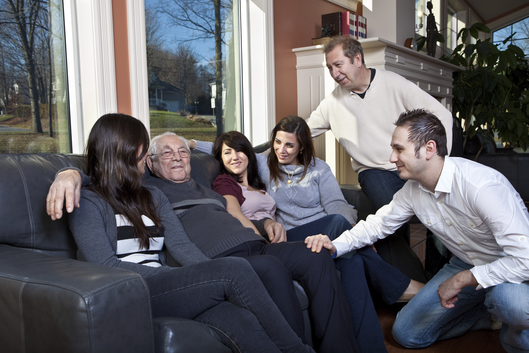 More often than not, hiring in-home care is not a popular choice for seniors, even with their desire to stay at home. Seniors often express that outside help is unnecessary since they can take care of themselves. Oftentimes, seniors see hiring a caregiver as an invasion of privacy and a threat to their independence.
If you are looking for ways to convince your aging parent to get in-home healthcare services in Fairfax, Virginia, here are some valuable tips from our experts at Gateway Healthcare Services LLC:
Tip #1: Include your parent in the decision-making process.
Don't make the decision of getting in-home care without telling your parents first. Let them be a part of the decision-making process. After all, they are the ones who will be spending time with the hired caregiver, so it's vital that they get along. Involve your parent in the selection process. Including your parent in the decision-making process will make it more likely that they'll accept in-home help.
Tip #2: Listen to your parent's concerns and objections.
Your parent is resisting help for a reason. Have a serious conversation with them and find out why they are objecting to in-home help. Listen to their concerns. For instance, if their concern is about losing independence, let them know that the caregiver is just there to guide and support them when needed. Are they concerned about inviting a stranger to their home? Let them know that the selected caregiver will be thoroughly screened and interviewed. Don't disregard their concerns.
Tip #3: Don't tell them that they need a caregiver.
When you tell your parent that they need a caregiver, they might get defensive and say that they are just fine with doing things on their own. This can lead to further objection of getting in-home care. So, instead of telling your parent that in-home care is something that they need, tell them that it is something that they deserve. Tell them that they have reached a point in their life where they deserve to be pampered and taken care of.
Tip #4: Be patient.
Give your parent some time to think about the decision. Don't force them. Remember, your parent is used to taking care of you and others, so the idea of allowing someone else to take care of them is not always easy. For many, the decision-making process is quick, but some might take weeks or months to become agreeable.
If you need non-medical or medical home care service in Fairfax, Virginia, know that we are here for you and your family.
Do you have more tips to convince an aging senior to accept in-home care? Let us know!