4 Benefits of In-Home Pediatric Care for Your Little Ones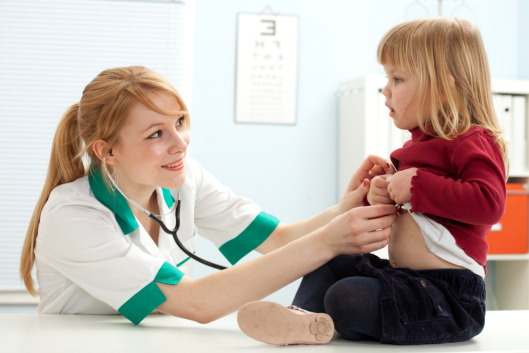 As a parent, you would only want the best for your child, and if your little one is suffering from disabilities or complex health issues, you will, of course, only have them provided with the best medical attention and care. Children experiencing complex health issues, however, tend to experience lengthy and frequent hospitalizations, not to mention regular check-ups, and of course, a proper pediatrics plan for when they are discharged and staying at home.
When seeking out the right healthcare services in Fairfax Virginia for your little one, it is important to make the necessary preparations for when your child will be at home, which includes monitoring their health status and providing them with their special needs.
With help from providers of a medical and non-medical home care service in Fairfax Virginia, your child and even the whole family can benefit in several ways, including:
Personalized Attention and Care

With in-home care, your child is able to receive care and attention tailored to their particular needs. Since they will be cared for one-on-one, the professional caregiver can get to know your child on a personal level, and better understand their needs.

Convenience

Conventional arrangements, such as frequently taking your child to a special care facility may take up so much time, and potentially inconvenient for both you and your child. The time it takes to get to the facility can already take you away from other very important tasks, such as your job. With in-home care, having your little one taken care of will be hassle-free and convenient.

Lower Risk of Infection from Other Children

Although a healthcare facility can provide your child with well-rounded care, it is also a place where your little one is very much exposed to other children and adults. This can heighten the risk of them catching other diseases which can be very dangerous to their already-vulnerable immune system. In-home care provides the same level of care while your child remains in the safe and clean environment of your home.

Lower Costs

Getting in-home care for your child allows the creation of a care plan that is customized according to the specific needs of your child. This means that you would only have to pay for the treatment, care, and services that your little one needs, and which are included in the care plan. Unlike in care facilities in which you would have to lock into a contract, with in-home care, you may even be paying less in the long run when your child's health progresses, leading them to require less care and support. You will also get to save on fuel costs in driving to facilities.
Gateway Healthcare Services LLC provides non-medical and medical home care service in Fairfax Virginia for your little one, elderly, and other loved ones in need of special care and assistance in their day-to-day lives. Our caregivers are skilled and trained in giving only quality care services right in the comforts of home.