Tips for Finding the Motivation to Exercise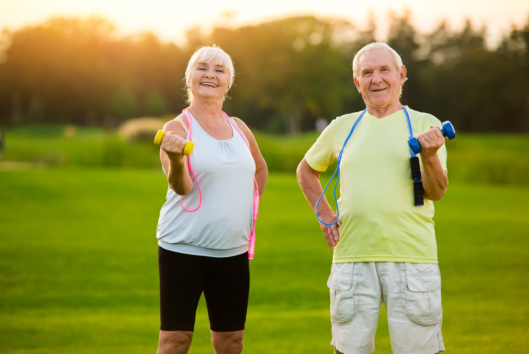 Exercise is one of the most important things you can do at an advanced age. However, exercising can also be very difficult to achieve. If you are not used to physical activities, it can be a challenge to find the motivation to exercise and to keep on exercising. It can be tough, and it can feel like a chore. So what can you do in order to find the motivation to continue working out at an advanced age?
Here are three tips that can help you find the motivation to exercise:
Enlist the Help of an In-Home Care Services Provider

It is a good idea to consider looking for a reliable home care service provider in Fairfax, Virginia. These professionals can do a wide range of things for you, including providing personalized care and helping you exercise. The support they provide will make it easier for you to exercise and to find the motivation to keep going.

Set Goals

One of the best things you can do to find the motivation to exercise is to set goals. It is important to have a wide range of challenging but achievable goals you can aim for, which can either be a long-term or short-term goal. Some goals can anything from losing a certain amount of weight to exercising for a certain amount of time. These goals will give you something to aim for, and it can help you stay motivated.

Just Do It
Most of us are procrastinators by nature. This means, when we set a plan to exercise, we may find ourselves pushing back the date further and further. For this reason, when you get the urge to start exercising, it is important to do it right away. This will get your routine started, and it will prevent you from procrastinating. A provider of good healthcare services in Virginia can help you.
Exercise is crucial for a fulfilling lifestyle in your golden years, but finding the motivation can be a challenge. However, this is not a challenge you have to face alone. Through our nursing assistants, we can provide the personalized services you need. Gateway Healthcare Services LLC can be your partner for better health, just give us a call today.