5 Reasons Why Family Carers Need Respite Care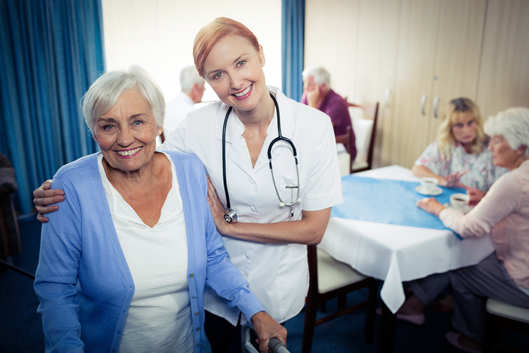 Are you eating well? Have you had enough sleep? Do you still get to see your friends? Or, do you still have time to get yourself checked by a doctor?
If your answer to these questions is "No", then you are in grave need of respite care, because:
It gives carers a chance to take a break. 
Busy, busy, busy. That's how family carers often live their days. They have a lot on their mind and a lot more tasks on their to-do list. One can only go on for so long before hitting their limits. Therefore, taking breaks is a necessity. And no, it is nothing to feel guilty about. Respite care is an act of self-care and it will help you become better for your loved one too.
It allows carers to reconnect with family and friends. 
Everyone needs a well-functioning support system. It works as our own personal safety net that prevents us from falling into anxiety, isolation, and depression . Respite care allows you to retreat when things get a little too hectic for you to handle on your own. You can trust that the professionals from

Gateway Healthcare Services LLC

will provide your loved one with top of the line healthcare services in Fairfax, Virginia while you recuperate.
It encourages carers to pursue their hobbies and passions in life. 
Life's too short to risk giving up the opportunities that you have. Are you sure you won't regret turning away circumstances that could facilitate your growth as an individual? With respite care, you won't have to make the difficult decision between caring for your loved one and following your dreams. Don't be afraid to take a step forward. You can do it!
It revitalizes carers and helps them return to their loved one energized. 
Admit it, you need rest. No one can keep functioning with the bare minimum of sleep and relaxation. If you keep at it, you might end up committing errors and lapses in judgment that you would never do. Play it safe, both for you and your loved ones by regularly availing of respite care.
It prevents carers from experiencing burnout. 
Burnout can ultimately change the relationship between you and your loved one. It's the danger that comes with denying yourself a day off for too long. You could unintentionally run low on patience when you normally have more than enough. Perhaps you might even get a bit cranky, say the wrong words, and hurt your loved one in the process. Respite care will prevent this from happening.
Get yourself some rest. You know you badly need it. Even your loved one agrees. Take the day off, go out and enjoy yourself, sign up for medical home care service in Fairfax, Virginia, and Gateway Healthcare Services LLC will care for your loved one in the meantime. Set an appointment with us today.