Indoor Activities That Seniors Can Enjoy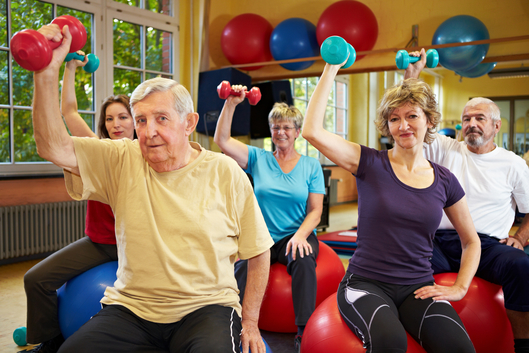 When you have a lot of free time on your hands, it's quite easy to be bored.Don't get stumped! Fill in your days with more excitement by trying out these activities:
Reading

Are you a fan of reading books? If you are, then you're well familiar with how books have a tendency to transport us to places we have never been, or to scenarios we have never deemed possible. Don't you think that's exciting?

If you are new to reading as a hobby, why don't you try heading out to the nearest bookstore and pick out an adventure to your liking?

Writing
This is one of the most versatile hobbies, besides art. Writing allows you to take a peek at your inner psyche. It encourages you to express your thoughts by writing a journal, or project your ideas by typing out a story. And if that's not enough to get you started on writing, this pastime also helps you polish up on your language and grammar skills!
Listening to music
Are you a fan of the 60s rock ballads? Maybe you're more into the disco vibe from the 80s? No matter your music choice, one thing remains certain. Each beat will get you bopping your head to the rhythm (you might even break out in dance once in a while). Listening to music also enhances your productivity, so don't be shy to turn up your jam while finishing up some chores at home.
Watching movies
Don't you agree that movies have the capability to travel us back (or forward) in time? If you'd like to do some reminiscing while you relax with a snack, then this is an activity that will fit in your alley.
Yoga
It's a prime blend of meditating, relaxing, and exercising at the same time. Yoga can even help you trim down a few inches from your waist! Well, isn't that marvelous? If this is an activity you'd like to get into, all you need is a yoga mat, a video tutorial, and some free time!
Origami
Ah, the art of paper folding. Perfect for seniors who like to work on projects that require a lot of attention to details. Origami will not only teach you to form different shapes from paper, but it will also challenge your ability to follow a sequence and recall information. It's a low-budget hobby that only requires construction paper, a video tutorial from the internet, and a lot of patience.
Don't be afraid to go out a little of your comfort zone. Try something new. You might be surprised to find something fun along the way. Gateway Healthcare Services LLC greatly supports your endeavor. We primarily render healthcare services in Fairfax, Virginia, but we provide non-medical home care service in Fairfax, Virginia, as well. Reach out to us when you're in need of a companion to help you try out these different activities. We hope to hear from you soon!