6 Critical Non-Medical Needs of Home Alone Baby Boomers That Requires Your Attention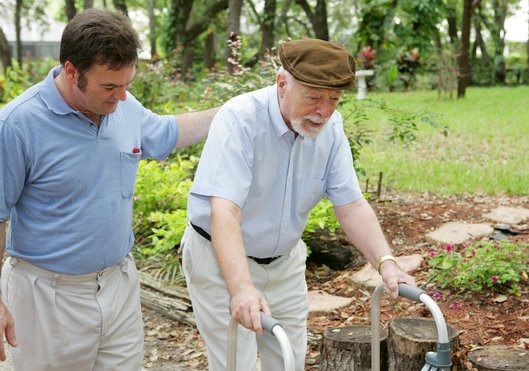 Being a senior citizen is not easy but it becomes even harder when you are one who is living alone. With the changes happening to your body, things will become troublesome and complicated. But since your body is growing weaker, keeping up with the demands of your age will certainly be consuming.
Speaking of demands, it is essential to know what the compelling needs of every senior citizen are. Doing so will help caregivers and family members determine possible tactics to enhance their quality of living. If you are looking for a comprehensive enumeration of their non-medical needs, you came to the right post. Feel free to scan the following:
Movement.
With brittle bones and shaking limbs, many of the baby boomers' movements are hampered. Usually, they can no longer go to places they need to be. Included in this non-medical need is the support for balance and flexibility. When unattended, they might slip or fall.
Personal hygiene.
Since movement is a primordial issue, concomitant to the problems seniors face is how they keep themselves clean. Needless to say, unclean elders are more prone to bacterial and viral infection. Their bodies become the house of microorganisms, carrying diseases that will soon destroy them.
Nutrition.
What the aged citizens should eat must be watched intently. They just cannot partake in any kind of food. To maximize their lifespan, well-balanced meals must be served to them at calculated intervals. Being malnourished, whether overweight or underweight, can cause irreversible damages.
Comfort.
Aside from being frail, seniors are extremely sensitive. If their living space is not amicable to their current condition, it will pull down their overall health. Factors like noise, distraction, and pollution will play heavy roles. As much as possible, caregivers must always make sure that they will assist the patients without harassing them or making them insecure.
Social interaction.
Despite at a later age, human beings still need interaction with its co-species. There is a necessity for this because the pain felt by seniors are not only physical, the worse ones swell inside. To help them unload their internal whims, talking or spending time with friends and families will somehow grant peace of mind and a lighter heart.
Companionship.
Old age can be scary at times. To fight off the horror, grannies need somebody to cling unto. A warm and inspiring companionship will help them carry on and live more positively.
The thought of elders being by themselves at home is heart-wrenching. But if you allow us to accompany your aged loved ones, Gateway Healthcare Services LLC will do our best to serve their interests with finesse. As one of the leading source of Healthcare Services in Fairfax, Virginia, you can expect nothing less than excellent from us!
If Non-Medical Home Care Service in Fairfax, Virginia is what you seek, Gateway Healthcare Services LLC can always provide! Get in touch with us through our social media accounts (Facebook and Twitter).