6 Ways You Can Help Patients Emotionally Cope with Their Conditions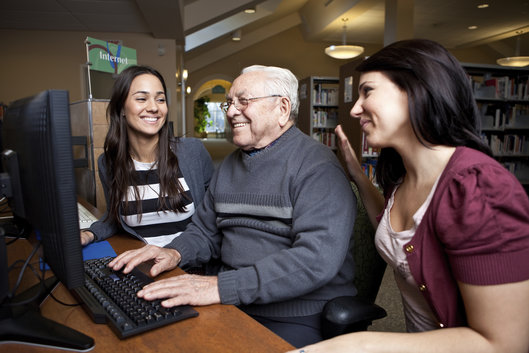 When you feel down, it is hard for your body to keep up. After all, feeling emotions is the job of the brain. Once the nervous system is heavily disturbed, physical disruptions may occur.
As a patient, regardless the disease, it is very easy to feel sad and lonely. At some point, there is that fear of not being able to recover. Along the process, you are usually bound from performing your normal daily tasks. You are constantly stranded at home or at the clinic. You cannot just eat anything that you suddenly crave for.
More or less, everybody has experienced being sick. But when the roles are reversed, you got to be extra sensitive. Allow Gateway Healthcare Services LLC to enumerate some effective tips on how to emotionally care for sick loved ones:
Treat them normally.
No disease will make someone a less of a person. Yes, they may be physically weaker and handicapped, but their condition should never change your perspective towards them. Just continue to treat them the way you did before. Just exercise caution.
Say kind words to them.
Words are not antidotes for the body, but they are for the soul. Just by saying "You are beautiful" or "You are very strong" can already go a long way. More than their physique, their morale should be nourished as well.
Avoid putting unnecessary pressure on them.
No medicine or procedure would guarantee a 100% recovery. What is needed is dedication, time, and support. When the recuperation rate of a loved one does not progress as fast as expected, just remain calm. Continue to be at their side in every step of the way. Refrain from directly or indirectly pressuring them.
Greet them with smiles.
Smiling is a gesture that easily uplifts the soul. In the midst of your relative's hardships, offer positivity, strength, and support with a smile. This requires no prior medical prescription.
Respect their insecurities and weaknesses.
As said earlier, being sick makes you feel afraid of something. When you feel that a patient is not comfortable with a certain issue or topic, try not to pry anymore. Give them sufficient space to breathe. Allow them to be alone if they need to.
Give away hugs.
Giving away hugs is a special way of making others feel special without the need of uttering words. It is "I love you", "Thank you", "I care for you", and other sweet things in a single skin-to-skin contact. What's more? They are for free! Be generous with hugs.
At Gateway Healthcare Services LLC, we do not just deliver Medical Home Care Service in Fairfax, Virginia. Within our jam-packed services, we put our hearts into it. We always try to reach out to our patients to make them feel that they are in good hands!
Been to many Healthcare Services in Fairfax, Virginia already but none passed your standards? You should definitely check us out next. Hit that "Contact Us" button for your inquiries.