Exciting Hobbies for Seniors with Mobility Problems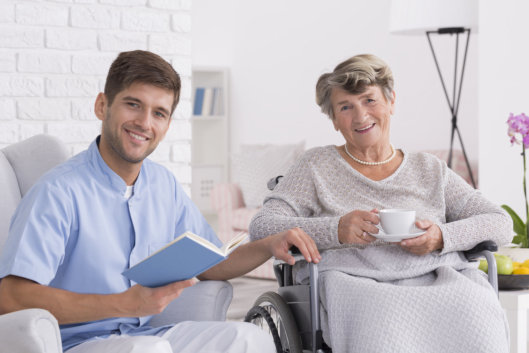 Issues with mobility can occur as we get older. This is a common problem for seniors, which is normal for their age. The downside of mobility problems is that it can limit one's activities. When this happens, the elderly individual may feel lonely and isolated, producing a negative outcome.
As a provider of healthcare services in Virginia, we would like to encourage you that mobility issues should not be a hindrance in doing the things you love. Yes, there can be changes in your usual activities. Yet, this does not mean that there are no more exciting activities that you can do. Even persons with limited mobility can still have hobbies.
Because of that, we would like to recommend the following hobbies that you can explore if you have mobility problems.
Reading or Book Discussions
There are many exciting experiences you can explore with reading. Even if you were not very fond of reading, you can make a shift of hobbies now that you have more time to read. You can visit the library on regularly and connect with any book lovers in your area. This way, you will have an opportunity to socialize with other people without needing to move so much. There are also nursing assistants who can help you in visiting these places.
Stationary Chores
When at home, our aging loved ones might want to participate in the chores. This might worry you because of their mobility issue. There is a way out in this situation. Let them do the chores that will not require them to move around that much. For instance, they can set the dishes on the table before mealtime.
Exercising
Even with their limited mobility, our aging loved ones can still exercise. It is even important that we encourage them to exercise so that they can regain strength in their arms and legs. For one, walking can be a great form of exercise if they have canes, walkers, or someone to assist them. There are also exercise routines that they can perform while seated. If ever there are exercise programs that they want to pursue, ensure that they get their doctor's permission first.
Arts and Crafts
This activity is another exciting hobby that your loved one can explore. Aside from creativity, it also enhances your loved one's eye-hand coordination. For elderly individuals, this skill is important to develop because it also exercises their brain. As a result, they will have improved cognition when they do arts and crafts.
Do you have a loved one who's interested to pursue any of these hobbies? If they need some help, home care service providers in Fairfax, Virginia can be there for them. Keep in touch with us at Gateway Healthcare Services LLC so we will know how to better assist you.