Tips for Reducing Stress at an Advanced Age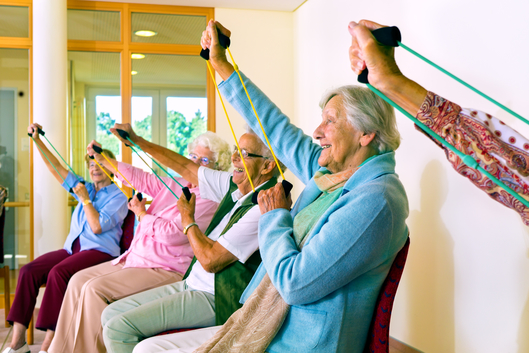 We all experience stress from time to time, but as we get older, stress can begin having a large impact on our health and quality of life. This is why it is so crucial to find ways to reduce the stress you feel on a daily basis, especially in your golden years. Fortunately, there is a multitude of different stress relief options at your disposal from using professional healthcare services in Fairfax, Virginia to simply spending time with loved ones. Here are some tips to help reduce the stress in your everyday life:
Caregiving Services:
Relying on our medical home care service in Fairfax, Virginia is a great way to relieve some of the stress that is weighing so heavily on your shoulders. Through our services, we can provide both medical and non-medical support. Our services range from helping you take your medications to personal care. These services can help you with the aspects of life that stress you out.
Hobbies:
Having a hobby is very important. It does not matter what kind of hobby you are doing, as long as it is something you love and enjoy. Pursuing a hobby allows you to have fun and make life exciting, while providing a great escape from the problems of life. By taking a step back from your daily issues and enjoying a hobby, this can help give you a different perspective to tackle your problems or to help you realize that there is nothing to stress out about to begin with.
Socializing:
One of the best ways to reduce stress is to socialize with loved ones. Talking about your passions, current events, or having in-depth conversations about anything is not only a great way to reduce stress but to also stimulate the brain. You can even talk to our caregivers.
Gateway Healthcare Services LLC is dedicated to helping you live a better and less stressful lifestyle in the comfort of home. Through our non-medical home care services in Fairfax, Virginia, we can offer personalized support that can meet your unique needs on a daily basis, while reducing your stress and improving your independence.