Blog
Preventing Fall-Related Injuries at Home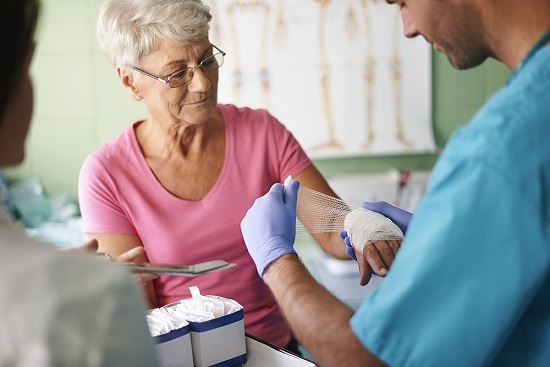 Is your elderly relative living on their own? Whatever the situation, you must ensure that their home is secure and devoid of hazards.
According to the World Health Organization, 20-30% of seniors get moderate to severe injuries, such as bruises, hip fractures, or head trauma. Physical, sensory, or cognitive changes can contribute to an increased risk of falls and other accidents.
As your trusted home care service provider in Fairfax, Virginia, we'd like to provide some advice on how to make your senior loved ones' living situations better at home.
Take out any loose carpeting or flooring. As soon as feasible, replace them with fresh ones that have stronger adherence.
In the bathroom or around the toilet, use non-slip mats, tiles, and grab bars. These can be used in any room in the house that has tile flooring. Our nursing assistants can also help with bathroom and toileting needs.
Is there sufficient lighting? Ensure that hallways, staircases, and entrances are well-lit so that your senior may walk securely and attentively.
Recruit the assistance of a caregiver. If you are unable to care for your loved one, expert nursing care can help to ensure their safety and well-being while you are gone.
Allow them to wear suitable footwear. For the best shoes to wear, consult your loved one's doctor or podiatrist. Choose a pair that is both comfy and well-fitting. If mobility aids are required for your loved one's balance, be sure they are long-lasting.
We hope these tips can help you create a safe environment where your senior loved one can thrive. Should you need further assistance, Gateway Healthcare Services LLC's healthcare services in Virginia can always lend a helping hand.
For more information about our services, please send us a message.