Blog
Types of Disability Waivers and Who Can Benefit Them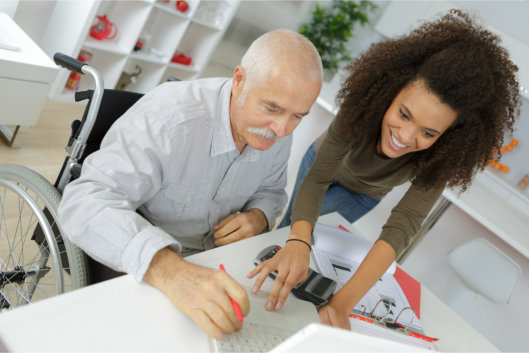 Intellectual Disability (ID) and Developmental Disability (DD) are disability waivers funded by Medicaid and are also called Medicaid Waivers. To apply for disability waivers, an individual or patient is required to meet financial eligibility, have a disability, or be over the age of 65 that require medical support for living.
Common types of disability waivers include:
Community Living Waivers. It is aimed to support community members with high needs of medical or behavioral attention.
Family and Individual Support Waivers. This is for people who need temporary or full support for their medical conditions.
Building Independence Waivers. It supports a patient to become well as they continue to regain their independence while working.
Home health services such as private duty nursing, respite, companion, and skilled nursing services are covered by both Community Living Waiver and Family Supports Waiver. Other benefits of disability waivers cover non-emergency medical transportation (NEMT) which offers patients a reimbursement for health-related transfer costs. Also covered for all three is the technology-assisted waiver services where an eligible patient can benefit from up to $5000 per year of portable items critical for their recovery and safety.
However, there is a long waiting list to apply for ID or DD benefits. Fortunately, when a patient's needs are urgent, they can apply for up to $1000 a year to buy the equipment needed to support them.
Gateway Healthcare Services LLC is a Medicare-certified home care service provider in Virginia that offers Technology-Assisted Waiver Services to support its client to recover safely and with exceptional independence at home.
Contact our healthcare services in Fairfax, Virginia today if you or your loved one need help with disability waivers.