Tips for a Healthier Life in Your Golden Years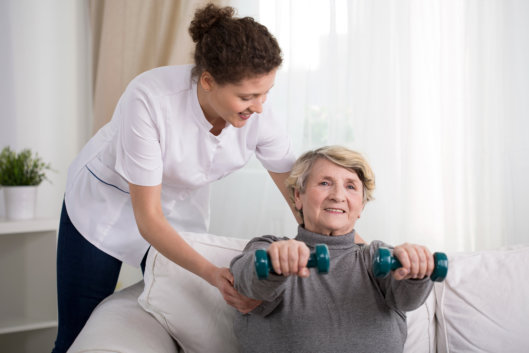 Living healthy in your golden years is important if you want to continue living the lifestyle you love. That's why it is time to make some healthy lifestyle choices. As we become older, many aspects of our health will naturally decline, which can make it harder to do the things you enjoy. However, by maintaining a healthy lifestyle, it is possible to slow down or even prevent this decline from happening.
Here are three great tips that can help you live a healthier life in your golden years:
Exercise Regularly
One of the best things you can do at an advanced age is to get regular exercise. Physical activity is not only fun, but it can also help improve both your mental and your physical health. You will feel stronger, happier, and more alert when you exercise. This will ensure you can continue living the lifestyle you love. Also, with our healthcare services in Virginia, you will have more time and energy to dedicate towards physical activities.
Maintain Healthy Diet
Alongside exercise, you will want to make sure that you are maintaining a healthy diet. Food can impact nearly every aspect of your health. It can improve your immune system, give you more energy, and even prevent a wide range of serious and life-threatening illnesses. Our team of nursing assistants can also help you prepare healthy meals on a daily basis. Eating right is a delicious way to maintain your lifestyle.
Hire In-Home Care Services
As a home care service provider in Fairfax, Virginia, there are many services you can get from us. These services can help make life easier for you and ensure that you are receiving the care you need to maintain your health. You will receive personalized care services that can help you stay healthy in the comfort of home.
Staying healthy at an advanced age is something that can be at times easier said than done. To ensure you have the support and the motivation to improve your health and life, we provide personalized care services at your convenience. If you or a loved one could use a helping hand, Gateway Healthcare Services LLC is only a phone call away.