Blog
Developmental Disabilities and the Need for Home Care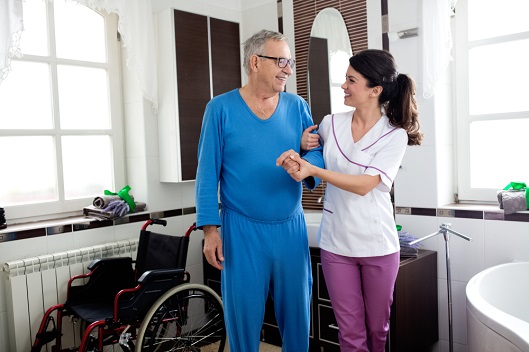 Developmental disabilities can affect individuals from childhood and continue to impact their daily lives. While every person with a developmental disability is unique, many require ongoing support and care to thrive in their communities.
That's where home health services come into play. Home care plays a vital role in meeting their individual needs:
Tailored Services in a Familiar Environment

Home care offers a safe and familiar environment where individuals can receive personalized care and support tailored to their specific requirements.

By providing assistance with daily activities and providing personal care, home care ensures that individuals with developmental disabilities can maintain their independence and lead fulfilling lives.

Active Family Participation

Home care also enables family members to actively participate in the care process. Family involvement is crucial in supporting individuals with developmental disabilities, as it helps to establish strong relationships, encourage social interactions, and promote a sense of belonging.

In-home developmental disability services not only offer professional assistance but also work closely with families to develop personalized care plans that address the unique needs and goals of the individual.

Enhanced Life Quality

Home care services can enhance the quality of life for individuals with developmental disabilities. By providing personalized healthcare services in Fairfax, Virginia, caregivers can help individuals engage in activities they enjoy, pursue their interests, and participate in community events.
These experiences contribute to their overall well-being and social integration, fostering a sense of fulfillment and happiness.
It's also worth noting that choosing to get a home care service provider in Virginia can be a more cost-effective option than allowing your loved one to receive care in facilities. If you want to know where and how to start, Gateway Healthcare Services LLC is here to help.